regosh


free and open technologies for science and education in latin america
reGOSH is a network that connects people, projects, communities and institutions in Latin America and the Caribbean working in free and open technologies for science and education
The network's mission is to strengthen, make visible and connect the work of those who study, develop and use open technologies for science and education in the region, facilitating the exchange of knowledge, resources and experiences and working to link them with the global community.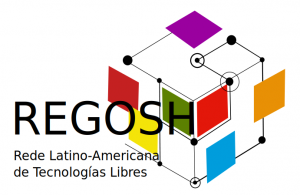 What are free and open technologies?
These are tools used to produce knowledge whose technical documentation is published under open licenses, and therefore anyone can obtain, study, assemble, modify, share and commercialise them.
They include not only traditional scientific equipment but also ancillary materials such as sensors, biological reagents, analogue, digital and mechanical equipment, and the software needed to make them work.
why are they necessary?
Tools for doing science are currently proprietary: they cannot be modified, inspected or customised; they are expensive to obtain and maintain. While this is a problem globally, in our region it is accentuated by low investment in science and technology and dependence on equipment suppliers in the global north
At reGOSH we are working to make the design of scientific tools open, to enable more and better knowledge production in the region.
who is part of regosh?
Any person, organisation, community, project or initiative that develops or promotes the use of free and open technologies for science and education can join the network.
reGOSH currently has members in 7 countries in Latin America (Argentina, Brazil, Chile, Colombia, Ecuador, Peru, Mexico), connecting researchers, education professionals, artists, institutions, activists and community projects.
To learn more about the organisation of the network, read our governance agreements.